HAPPY NEW YEAR!!
As our header says: We have been greenlit by Steam!!! From the bottom of our hearts, THANK YOU, THANK YOU, THANK YOU! Those who have supported us made us stronger. Those who bashed us actually helped us promote our other games that were made in Unity and Construct2, so we would like to thank you as well. Isn't it nicer to spread love and good will? Our mission is education, and we are determined to inform, inform, inform, as well as open a venue for constructive discussion.
In fact, while the game is already finished and is just being set up for Steam, we are gathering constructive criticism for the improvement of the sequel, which we are also working on (we had to divide and conquer tasks between the two projects). This is how important your feedback is for us. How else can we truly deliver and be true to our mission, if we don't listen to our players?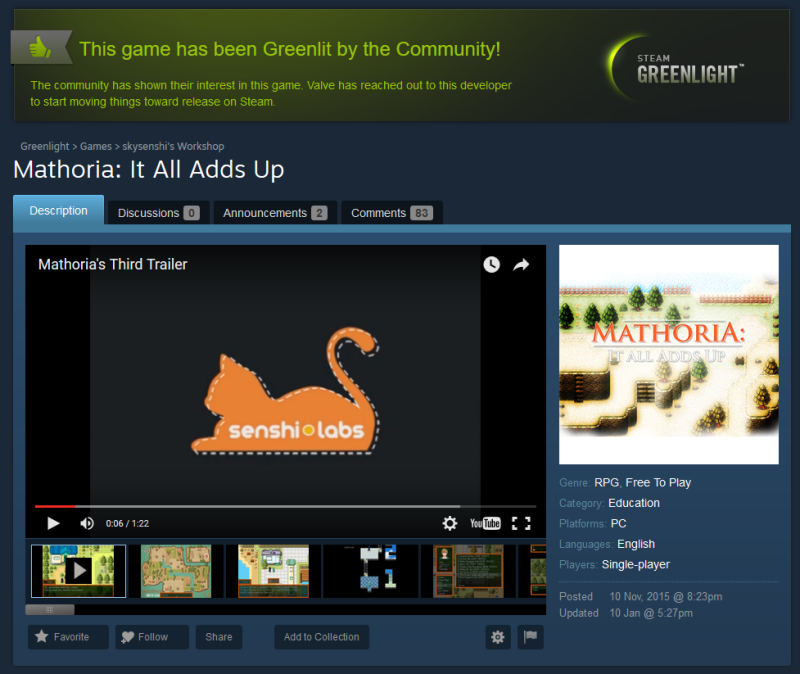 Here's a snippet of the announcement we posted on Steam: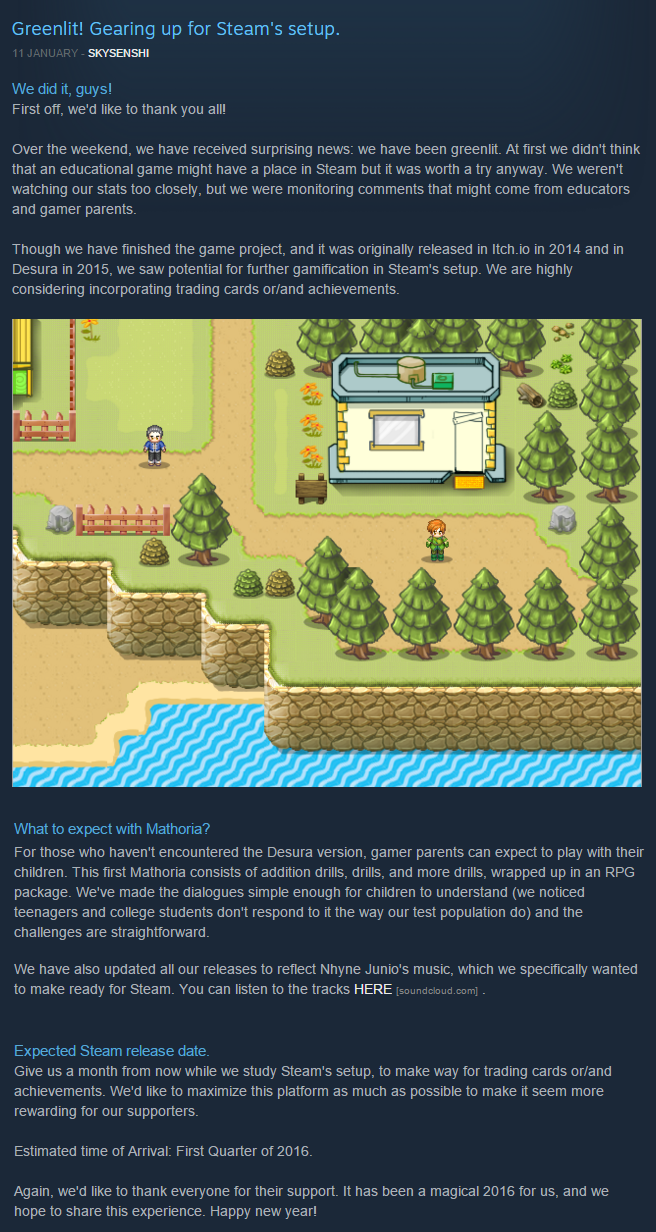 You can read the other announcements, including estimated time of arrival here.