Some of you might have noticed that we have released a couple of small games in the last couple of months, while some of our bigger dream projects remain in the back burner.
There is a reason for this: experimentation. We did not want to burn resources working on a dream game for years and years, especially with the huge possibility of having only one game to our name and an outdated looking one at that. We've all heard of horror stories about game projects taking too long to finish, only to be outclassed by newer games. John Romero's Daikatana had been one example, and had become a huge learning experience for the game dev legend himself. If you look at YouTube and do a search for "games in development hell", you'll find a number of them.
Taking a Lesson from Disney
In the 1930s, Walt Disney had a vision of creating a full-length feature animation, which would later turn out to be Snow White and the Seven Dwarfs. It had also been dubbed by the film industry as "Disney's Folly" because of the amount of resources it burned. Of course, history would write Snow White down to be the highest grossing film of all time from 1937-1939. Before that, it had been a struggle.
While he thought of the dream, Disney had formed his staff and they began training college graduates who had just joined the studio.  This effort was spearheaded by Les Clark, Norm Ferguson, and Art Babbit, and the classes were taught by Donald W. Graham. While the orientation and classes were ongoing, the teams began to develop techniques that would later be formalized as principles in traditional animation. They also produced shorts that were released in Silly Symphony, and these same techniques were used in Snow White. Fast forward to our current time, Pixar, now a part of Disney, is known for the shorts that precede their full length feature films. These shorts were also the result of their teams' experiments.
This is what we have come to call now in Senshi as a method of building an inventory of skills and techniques, to be re-used later when we begin working on our dream projects.
This is also the reason why, despite the wacky atmosphere of our studio, we take our training and orientations seriously.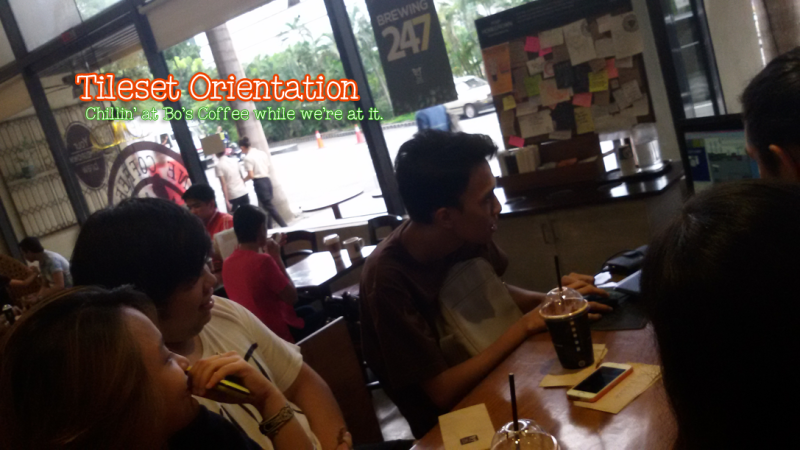 Our Mini-Games as Lab Experiments
Zenaya was released in July 2015. We wanted to see if we could work with Construct2 because the team that had worked on this project were mostly composed of designers and artists. We also experimented with an art style that was a little bit different from the pixel art projects that Senshi had released in the earlier months. It was the first game where we tried to work with a visual tutorial instead of a heavily worded one. It was the very first Android project for us. This makes Zenaya a first for us in many ways.
Released in September 2015, Anemone was a Unity project. The team had wanted to work on a more emotional theme, exploring the grief that people can go through when they experience loss. In contrast, we kept Anemone's art light, because it is a tale of dragging a girl back to healing. In Anemone, our dream of being able to create a visual tutorial that can be easily understood by players seems to have finally taken root.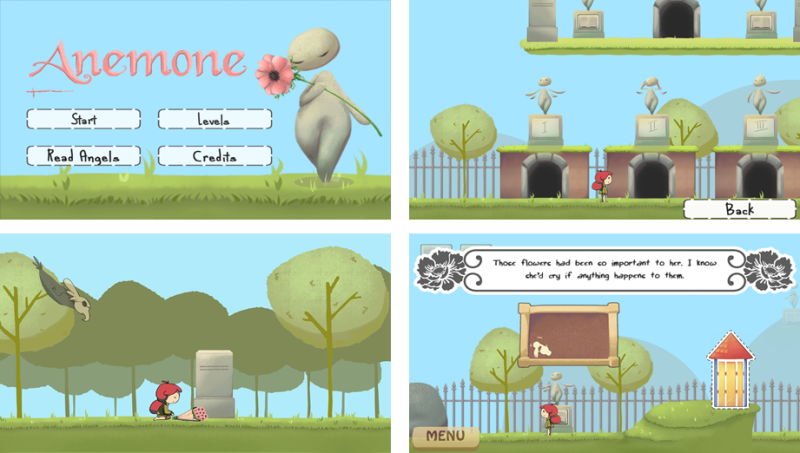 Anemone's release in Unity is in line with the studio's vision of being able to wean ourselves away from RPGMaker (RM) as a game engine. Though much of our upcoming line-up will still be created with RM, we are now working on creating tools within Unity (and maybe Unreal Engine in the future) that could help us work towards better projects. Like, say, a 3D remake of Prologue.
Two years ago, we took too much time building an engine from scratch. That was still a learning experience, but at least we realized that there are faster ways of doing things.
Working with Young Professionals
You will never find anyone within Senshi complaining about interns and fresh graduates (millennials) in general because we train them. Young professionals have so much potential in them that it's just a matter of unlocking them, and discovering the processes with which to unlock them.