Overview
TITLE: Book 1: Pisces (War Guardian Chronicles) Relaxed Edition
GENRE: Role-playing, Turn-Based, Hack & Slash
RELEASE DATE: July 4, 2016
GAMEPLAY LENGTH: Approximately 6-11 hours
PLATFORM: PC
THE RELAXED (turn-based) EDITION.
Many of our players have requested for a turn-based version of Song of Pisces, the hack and slash role-playing game that we have released in May of 2015. This is us delivering what was requested. Book 1: Pisces is a completely different game, given the complete change in mechanics, even though the core story is basically the same.
What's new in this "Relaxed Edition"?

Turn-based combat system.
New monster battler art.
Revised levels and skills.
New battle and battle victory background music.
More clues in the side quest narratives.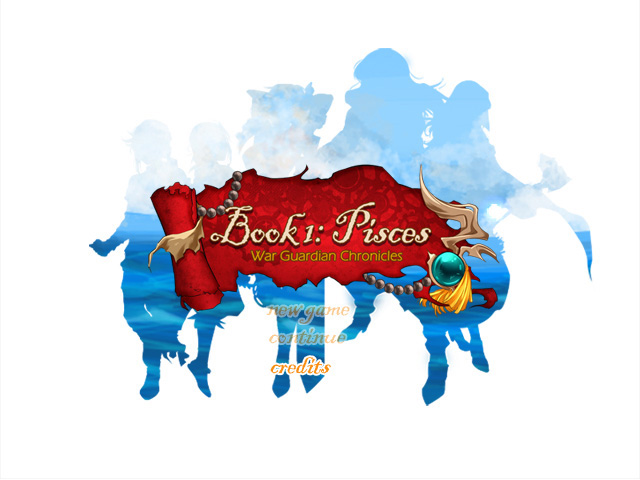 All these while retaining the following features:
Use tools that can help you navigate terrains.
Craft more powerful weapons and accessories.
Immerse yourself in the heartwarming original soundtrack.
Fight your way into job promotions that will give your warriors major stat boosts.
Story:
War is coming. Siren, the last remaining Water Guardian, goes out of hiding to gather her forces: an acolyte from a dying clan of powerful seers, a holy squire protected by a sentimental scientist, a lost dark elf seeking refuge in the Mercenary Guild, and twin sisters: a monk-in-training and a rising minstrel. The enemy is yet unknown, but the small group of fledglings fight their way to uncovering the truth.
Articles and Information:
Book 1: Pisces Strategy Guide
War Guardian Chronicles: Origins and Plans
Senshi.Labs Turns 2: The Year of Sequels
Creating Book 1: Pisces (Relaxed Edition)
Awards:
Book 1: Pisces was nominated for 5 categories for the Philippine Information Communication and Technology Awards, which was held at the 10th Animahenasyon Festival. This game won Game of the Year for 2016.
Trailer
Credits
Core Team:
Author (Designer, Level Designer & Writer): Beatrice "DocB" Lapa, PhD
Character Illustrator: Clarice "Sao" Menguito
Music: Kane Aoki & Thorton Salvador (Dualist Make Music)
Monster Sprites, Backgrounds and Cut Scenes: Eunice Grace Gatdula
Battle Monster Art & Additional Monster Sprites: Cherish Princess "Ishy" Socro
Battle Background & Additional Map Layouts: Mark Detroit Tañeca
Additional Portraits: Sheryl Lim
Lead QA: Neil Alcuran
QA Team: Francesca Ann Espinola, Jericho "Jikoy" Allas
Complete credits in this video:

Gallery
Original Soundtrack
Press Kit
You may download our press kit here.
Press Kit – Book1 Pisces