Overview
TITLE: Stressed Out
RELEASE DATE: January 30, 2023
GAMEPLAY LENGTH: 20-30 minutes
PLATFORM: PC
If download link does not appear, click here.
Game Overview
Be a college student in the Philippines during the pandemic. Full of stressful and whacky scenarios, enjoy (or rage) as you go through your days as a full-time student stuck at home!
The context of the game is limited to the Filipino culture and environment. In-game world events can be either positive or negative and will follow common scenarios in the Philippines. Some of these events now also have mini-games accompanying them that gamifies the experiences.
Project Objective
The primary objective of the project is to produce a video game that highlights the true experience of online modality as a form of learning.
The secondary objectives are the following:
To spread awareness about the stressful situation of students in an online learning setup
To highlight specific real-life situations that contribute to the overall stress levels of students
Features
The player will be limited to interacting with the game through the desktop screen of the game. They will not be allowed to interact with the world. Some gamified examples are as follows:
Paperwork that is similar to writing a paper in a word processing application.
Art tasks that are identical to creating artwork in photo editing tools.
Creating presentations.
Trailer
Gallery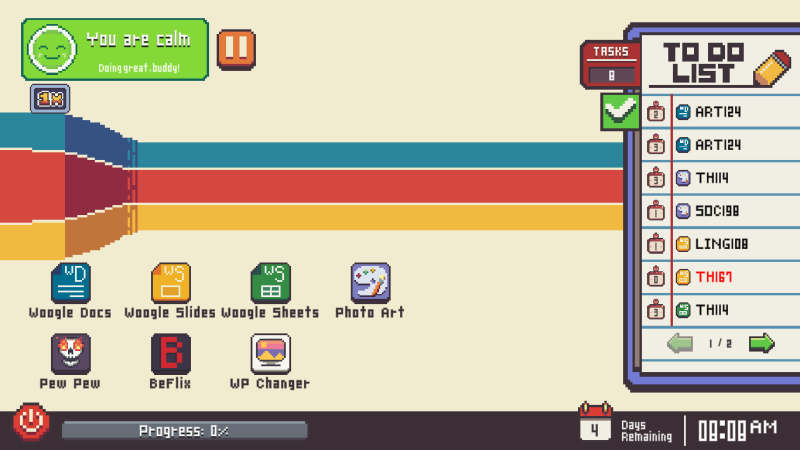 Wallpapers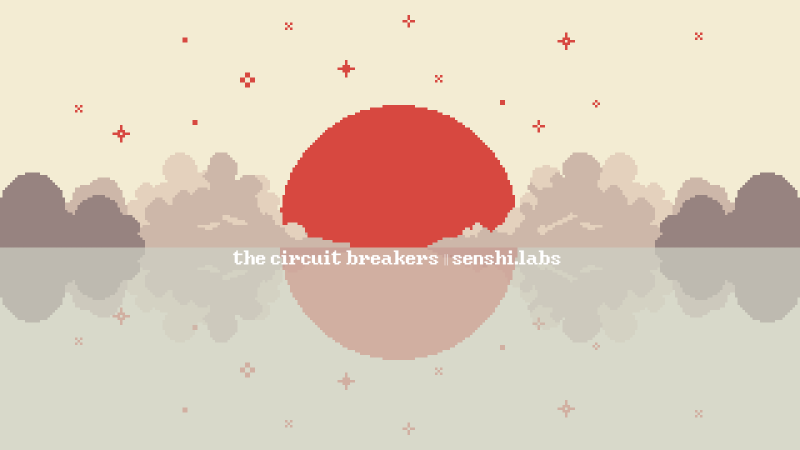 Credits