To be honest, I never really thought Senshi would ever happen. And I did blog about the domain staying dormant for 7 years before I finally found a use for it. But here we are, May 8, 2014 was when Senshi.Labs was officially registered. A year later, we now have 4 games under our name.
It All Began with a Rejection
In December 2012, I left my producer post at Anino Games but I had also just received my PhD, which meant that I could go back to part-time teaching. Thing is, I also did not want to leave the game development industry completely, so I sought to enter an organization that could allow me to cultivate my love for education at the same time. There was only one game dev company (whose name will remain undisclosed) back then that I was interested in, despite a lot of offers elsewhere. That organization rejected me because I didn't seem like a good fit.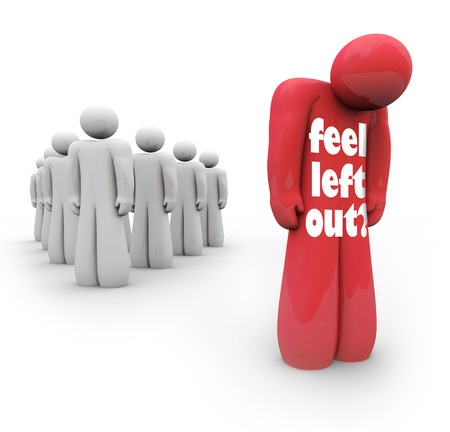 That rejection was the BEST thing that ever happened to me.
It made me decide that I am no longer willing to work under someone else, unless that someone else belongs to the academe. My non-compete clause with Anino Games, however, wouldn't end until December 2014, and I did mention this somewhere in the comments section of my Facebook profile. I was in luck because then Anino CEO Niel Dagondon saw that comment and invited me back to the office to discuss my non-compete clause. He asked if I had wanted to build a studio, and I said that there was nothing else I'd rather do. I was then already working on my first game as a writer/designer/programmer. He listened to my plans and immediately agreed to lift the clause. Just like that. In all my talks, I'd always mention how I am forever grateful to Niel for sensing this. We had our differences but this one conversation breathed life into me.
In May 8, 2014, Senshi.Labs was registered as a sole-proprietorship and we released our first game in June 8, 2014.
Learnings
Senshi.Labs wasn't my first business, which was why I had been so afraid of taking that leap. But that first failure gave me insights as to how I must run this new venture.
1. Do not do everything by yourself. I was doing everything in my first business: coding, graphic design, marketing, customer service. When I started getting international clients, I realized I could no longer do customer service and this led to the downfall of that first venture. Senshi also started out that way. My first game was like a book: do everything yourself then hire editors (QA) and cover artists (title screen illustrator and composers for opening and ending theme). If I wanted to produce better games, however, I had to learn to let go of the tasks I get very territorial about. I learned this the hard way during the development of Song of Pisces.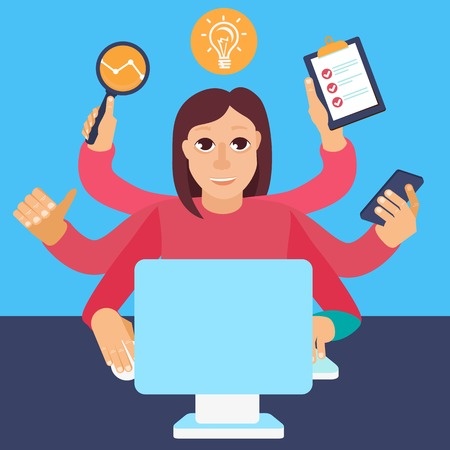 2. Do not spend money you don't have. This was one of the other things that put me in credit card hell during the first venture. I was spending hundreds to thousands of dollars on server maintenance even though the cash flow wasn't exactly bright and cheery. I guess it was fortunate that I had already gotten my PhD by the time I started building Senshi because reaching Full Professor status kept me housed, fed, and able to save enough for outsourcing even though I only taught for one day in a week. Finances are still tight, as with all startup companies, but I became more conservative about where I put my money on.
3. You can be an educator as a boss. I actually dislike the word "boss" because it sounds like this ultra tough enemy you must kill at the end of a video game stage. Seriously, though, even when I was in my previous companies, my teammates would tell me they never felt I was their boss. They had always felt I was one of them.  But in Senshi, I found myself running the organization as a teacher would.  This had been another learning experience for me, balancing my love for education and my love for game development.
4. Learn to say no. Running a startup while teaching in two colleges isn't exactly a walk in the park. But if there's one thing my experience as a video game producer taught me, it's that you need to factor in TIME and ENERGY when you do Cost-Benefit Analysis. If I thought that being a PhD student and a video game producer in Anino was tough, it was nothing compared to balancing three different cultures with varying demands on your time. Plotting everything on a calendar and knowing your energy limits are important. Sadly, a lot of my activities affected the time I spent with my parents and siblings, so there were other things that I had to let go of (such as one of the colleges) so I can achieve work-life balance. We at Senshi are all still continuously tweaking this.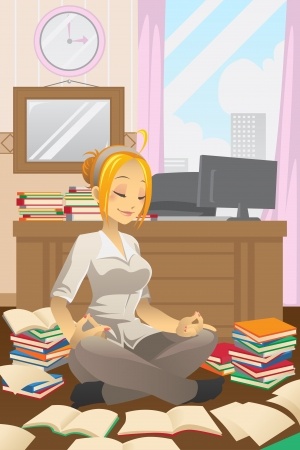 5. Not everything can be done remotely. Senshi is mostly a virtual office, and we can't deny that you can save a lot in terms of overhead costs if you do most of your tasks remotely. But even the best developers are susceptible to depression and need close mentoring. It also happens to the best of introverts. There is something about being in the presence of other people, while they're working, that can help you hone your craft better. When you're crunching, it helps to be around people who are in the same state as you are. You don't feel so left out, wallowing by your lonesome inside your solitary cave. At the end of the day, developers are people, too. They have ups and they have downs, and many times, it's during the downs when your physical presence is needed most by a developer.
Brand Name and Culture
I didn't realize it at that time, but being told that I didn't fit was also the best thing ever said about me. There really is such a thing as culture fit, and looking back, I realize that no. I would not have fit. I was probably the type of person who would build a new culture along with like-minded people.
Yes, Senshi does have a culture and it starts with the name.

Fighting Spirit
The beginning of my digital career did sprout from Sailor Moon fanaticism, but the word "senshi" has always been close to my heart. Some Japanese friends even say it means "soldier who dies honorably in battle." The first thing we test for when recruiting members is resilience. We call this fighting spirit. We look at talent last because even the most talented people will not fit if they do not have the following: grit, resourcefulness, willingness to learn. These are traits that make people highly trainable. For an incubation facility that places a premium on education, the words "highly trainable" are very important.
Nearly all members of Senshi are also capable of playing more than one role. Some are artist-programmers, artist-designers, producer-programmers and so on and so forth. A culture with this kind of people will have individuals that are constantly fighting an internal struggle, but at the end of the day, it's the spirit of each project that we fight for. When certain tasks may become burdensome for one person, another person from another project may sometimes volunteer to help. Of course, an effective producer needs to know his/her human resources and balance them accordingly. We think of it as deploying warriors inside a tactical role-playing game.

Warriors of Love, Hope, and Courage
As for the last definition of "senshi", yes, we jokingly call ourselves Warriors of Love and Justice. And with a name like Senshi.Labs, we tease each other by saying, "Senshi.LabsYou!" One of our artists, Eunice, wasn't kidding when she says that our games are made with a lot of love. It's this passion and devotion that assures us that we can see our projects through. For this reason, a lot of the Senshi believe that this is a very chill place to be in, despite the internal struggles. The funny thing is, our biggest problem is how to spread our release dates apart. Isn't it ironic for a very chill place to push back release dates not because the projects are delayed but because it's exhausting to have to promote multiple games at the same time?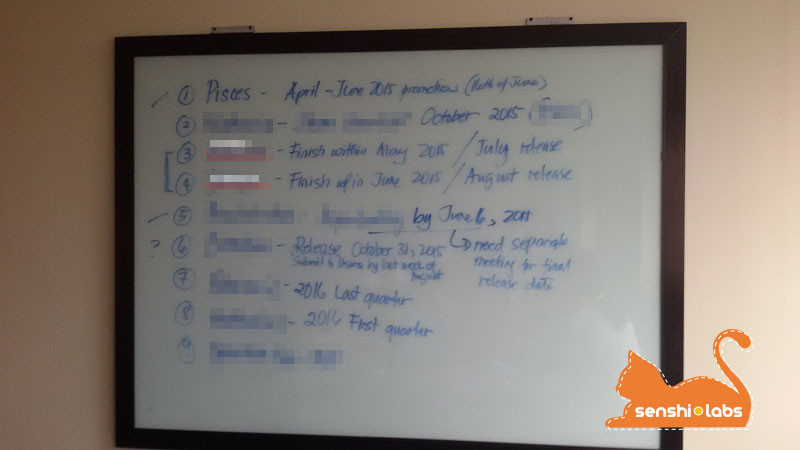 For the Love of Education
We are very true to our mission of keeping our educational games free. Many of us want our commercial projects to be successful so that we'd have enough funds to keep the free games afloat. Aside from this, our meet-ups are important to us because it's during these times that we have our knowledge-sharing sessions. Mathoria, whose members came from the College of Saint Benilde, wouldn't look like what it is now if they hadn't been exchanging notes with the Adarna team, whose members came from Asia Pacific College. The same is true for the latter team. In Senshi, everyone teaches and learns from everyone. And sometimes, we even invite managers from other companies to come train us.
Respect for Diversity
While we disdain laziness with a passion we can't explain, there is no room in Senshi for bashing people who are different from us. We know what it's like to be accused of having an identity crisis because many of us can play multiple roles. Thus, there is no room for assumptive name-calling, LGBT-bashing, or even marginalizing of people with mental disorders. A person who has passed the hiring exam has the resilience of a Senshi, and if this person has a disability (mental or otherwise), it becomes the producer's job to deal with it. Many of the teams inside Senshi have won awards, disabilities and orientation notwithstanding.


One Year And Counting
It's hard to believe that it's been only a year and yet there's so much activity. In that year, we have managed to foster something akin to siblinghood. Yes, it is quite a balancing act for everyone, but we hope to maintain the chill atmosphere of mutual love and respect for years to come. All while releasing games on schedule. 🙂
Happy Anniversary, Team Senshi!